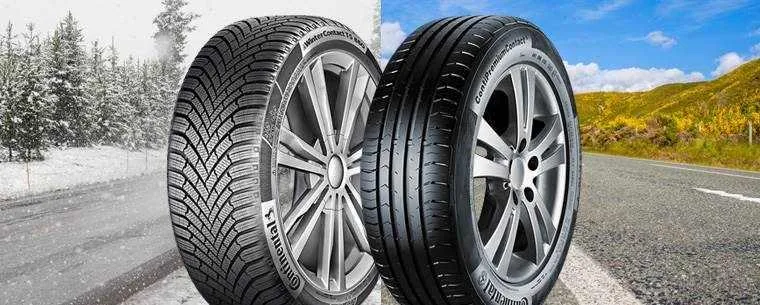 What is the difference between winter and summer tyres
Sep 08, 2020
What is typical for summer tires
Summer models are intended for high-performance cars. They are suited for high velocity.
Moreover, summer models apply better and improved braking abilities, better turning on corners. This is possible due to the presence of special tread patterns and rubber ingredients that allow better traction and control on the wheel.
What distinguishes winter tires
One of the most common characteristics of winter tyres is that they include a significant amount of natural rubber ingredients, much higher than the summer models. The rubber allows the winter tyres to stay soft in cold conditions. The supplier they are, the more the winter tyre can interact with the road, bettering the traction and control of the vehicle. Winter tyres perform perfectly below 10 degrees C. What distinguishes winter models compared to summer ones is the presence of many tiny grooves in thread blocks. Their function is to prevent aquaplaning and disperse water, and to perform optimally in snow and rain conditions.
Why is crucial to use the right ones for the respective season
At first, it is essential to choose the right size for your car. Then it is crucial to use the right set of tyres of the respective season. We think that it is needless to stay that the right pair will provide you with much better comfort, performance and safety on the road. It is risky to drive with summer tires, especially on icy roads. It is just a suicide. Do not take unnecessary risks and change your tires when it is the right time to do so!
Tips on how to properly store your tires when not used from Sowdentyres
You may think that there is nothing special on how to properly keep the unused pair of tyres. You may reconsider your position when you find out that your last-year bought Hankooks could not be used anymore due to bad maintenance. Here are several hidden tips from the team of Sowdentyres:
keep your tires away from the sun - the direct sunlight has a strong negative effect as it can seriously damage the rubber compounds and cut the lifespan of your tires. Moreover, it may worsen the grip as well as damage to symmetry and tread depth patterns. It is not a good idea to keep them on your balcony or any place with windows and direct sunlight;

the basement or the garage will do the work - if you live in a house, you can use your basement or garage. That is the perfect scenario but not all of us live big houses and mansions, some of us live in overcrowded cities with no place for anything;

what if we do not have ones - in the recent years, the so-called "tyres hotels" gained an immense popularity. You can check the availability and location of the nearest hotel and let it store your tires. It is affordable and you know that they will be stored properly. ;

how to properly place them - if you use your garage or basement, be sure that your tires are placed in a horizontal position. The rims should point out the floor.